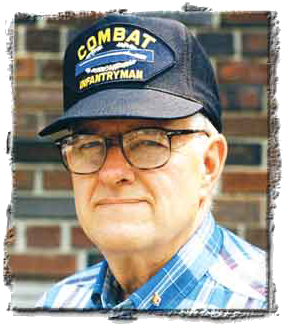 This site is all about LTC Daniel Marvin's book, Expendable Elite – One Soldier's Journey Into Covert Warfare, and his archived blog, The Unconventional Warrior, about the good, bad and ugly of secret warfare, the first bombarding of enemy safe-havens inside Cambodia, major battles won by Hoa Hao Irregular Forces led by American and Vietnamese Green Berets, the importance of civic action and psychological warfare, involvement of US Special Forces in the plots to assassinate Cambodia's Prince Sihanouk, Dr. Martin Luther King Jr. and US Navy LTCDR William B. Pitzer, retribution and revenge tactics employed by the CIA and the White House against its own, and the courage of Lieutenant General Quang Van Dang in his rescue of Marvin's A-Team, their counterparts and 400 Hoa Hao warriors from a 1,000 man South Vietnamese regiment sent by the CIA to destroy Marvin's SF camp. General W.C. Westmoreland's lack of courage, General H. K. Johnson's hatred of Special Forces and President L.B. Johnson's insistence on providing safe-havens to our enemy while micro-managing the war without regard to the wisdom of the field commanders led to our nation's betrayal and abandonment of the South Vietnamese People.
From the bookcover:
"Dan, if you take this command and accept this TOP SECRET mission, you will be on your own. When you leave this room, it will be as if we never met. We can't and won't stand behind you if you are caught doing what I am about to tell you to do. Got it, Captain?"
This true story of a Special Forces officer in Vietnam in the mid-sixties will acquaint you with the unique nature of Special Operations Forces and how covert operations are developed and masked to permit — even sponsor — assassination, outright purposeful killing of innocents, illegal use of force and bizarre methods in combat operations.

Expendable Elite reveals the fear that these elite warriors share with no other military person — not the fear of the enemy they have been trained to fight in battle, but fear of the wrath of our government should they no longer be needed and find themselves classified as… expendable.

A centerpiece of this book is the CIA mission to assassinate Cambodian Crown Prince Norodum Sihanouk, the author's unilateral aborting of the mission, and the drama surrounding the dispatch by the CIAof an ARVN regiment to attack, destroy the camp and kill every person in it as retribution for standing up against the CIA.